FINCA DE LOS DOS CABALLEROS
VINEYARD
The vineyard is a dream come true for the owners, but for one of them, winemaking is a family tradition. Growing up on a vineyard watching his grandfather tend the vines year after year cultivated a deep love for viticulture and was the inspiration for this unique project.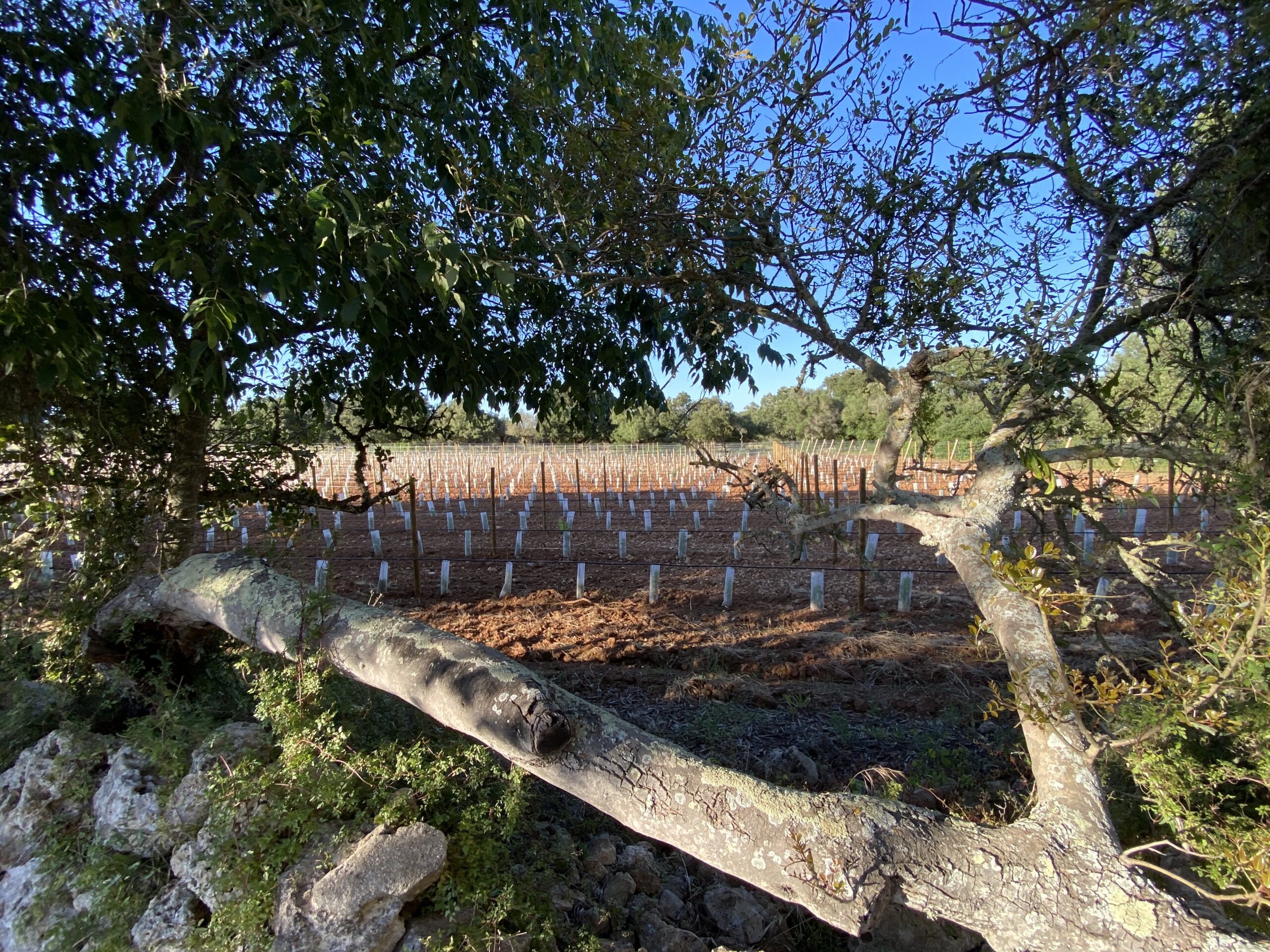 Los Dos Caballeros
With the help of a local winemaker and after a careful analysis of the soil and the climatic conditions, the project was born.
We decided to plant three types of grapes to be able to produce a white, red and a rosé wine.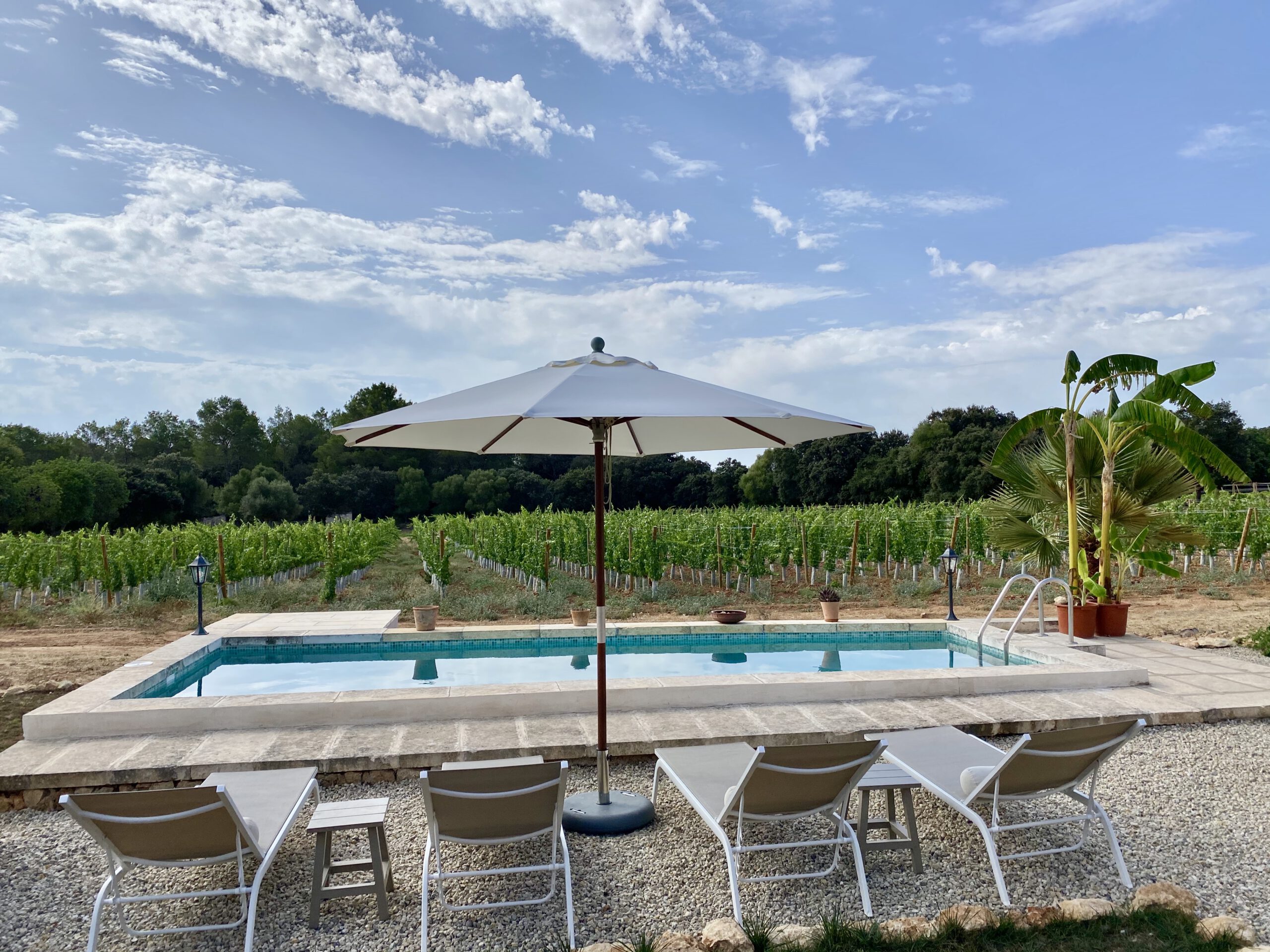 Wine & Grapes
The white wine will be a Sauvignon Blanc, which we hope will be dry yet fruity. Given the soil we have high hopes for our future harvests. It is planted in front of the pool and main house and therefore is the varietal directly visible from the accomodations.
The red grapes will be a Grenache (Granatxa), a very old and heat resistant grape varietal from Spain which will mainly be used to produce a Provence style rosé which will be grown in the more rocky and sandy parts of the vineyard. The second red grape will be a Merlot, which adds body and color to our future red wines, which will be a blend of Grenache and Merlot.
The grapes for the red wines are located on the new fields at the entrance to the winery, while the grapes for the rosé are planted on the fields to the left and right of the Sauvignon Blanc in front of the main house.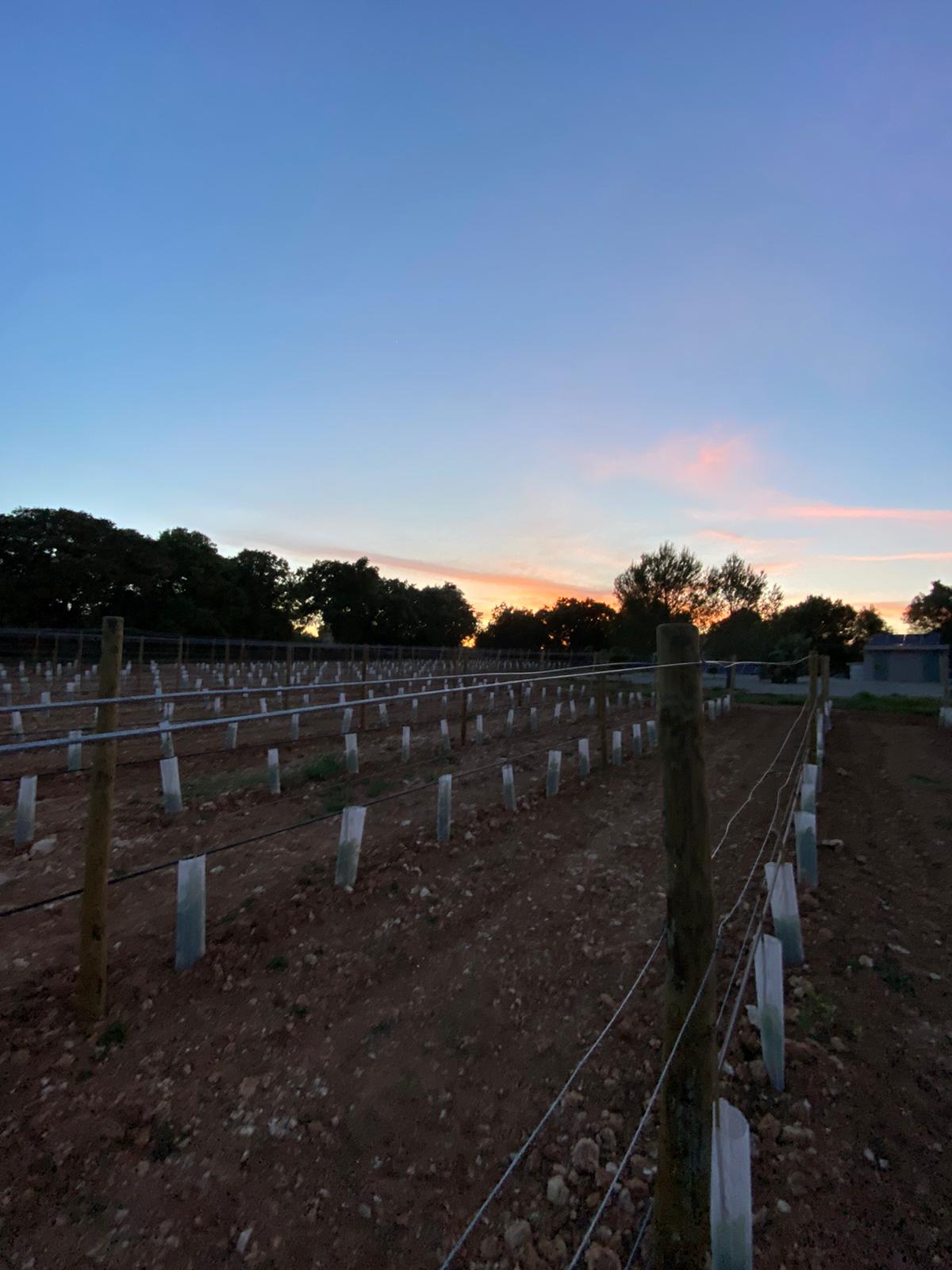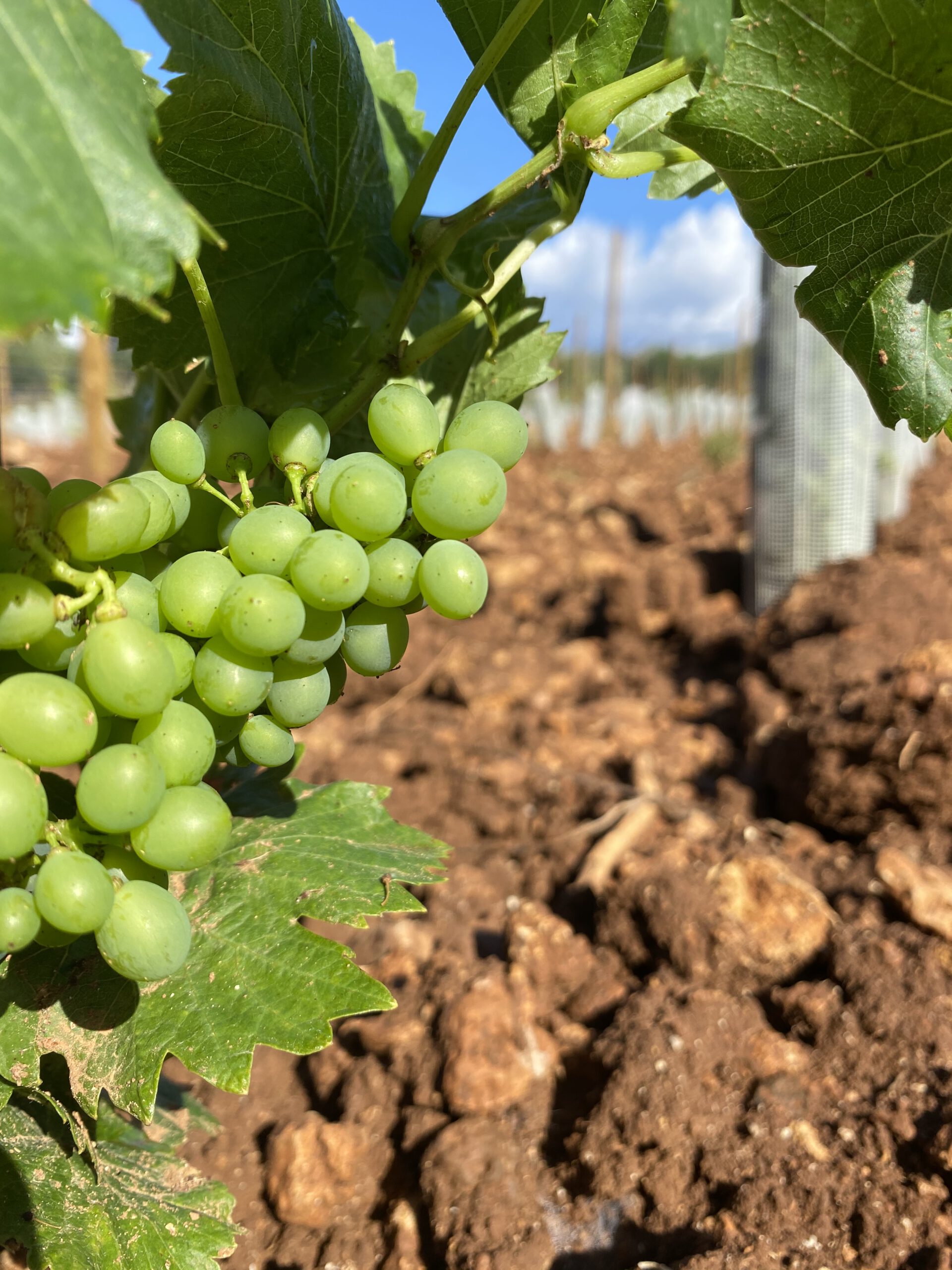 Sustainability
At Los Dos Caballeros, we care for the environment and try to be sustainable wherever possible. We have installed a state of the art solar energy system which delivers the power to the whole finca. We elected not to connect to the power grid so that we can remain completely self-sufficient by using renewable energy.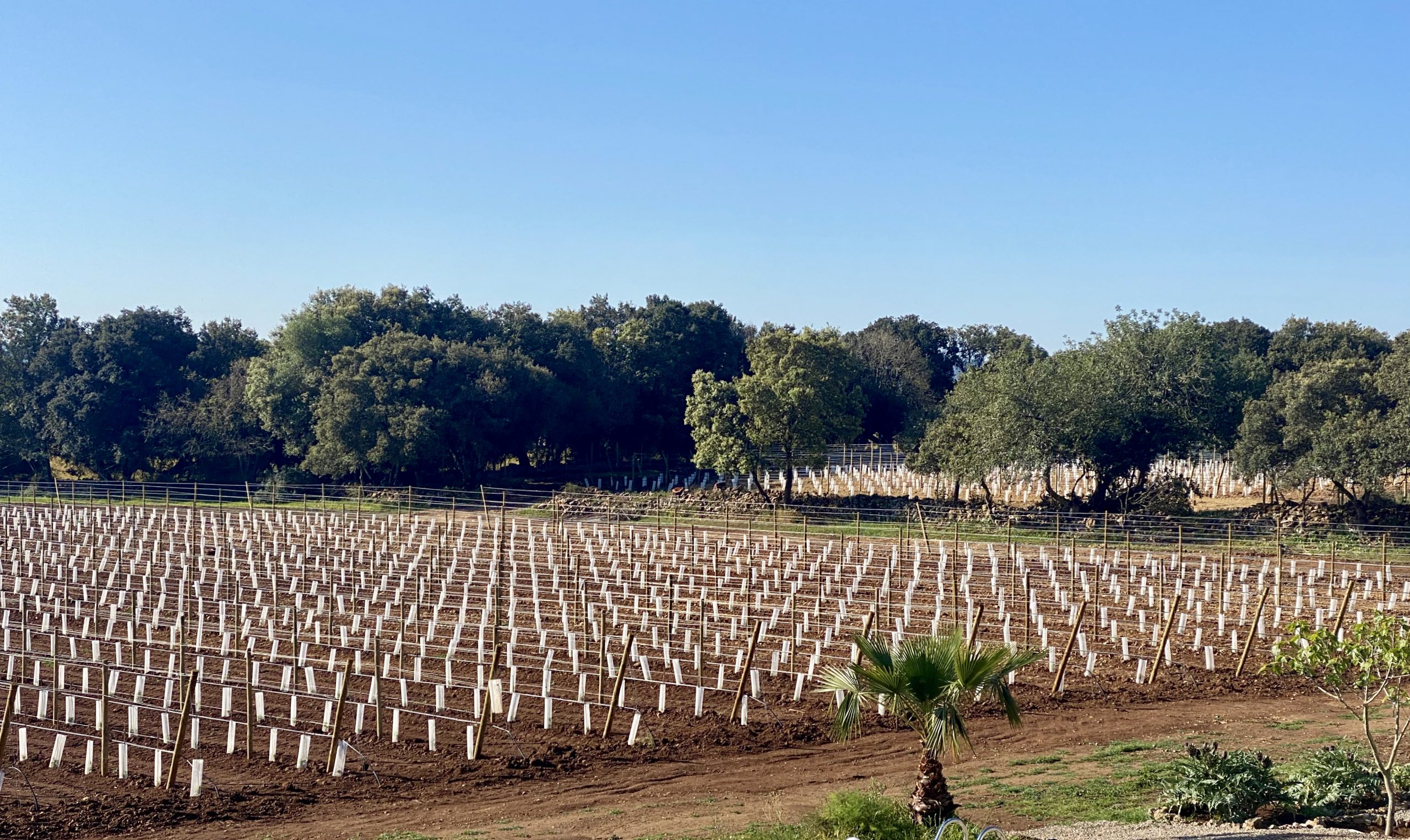 The Online Shop
We will sell our wine in our bodega, selected wine shops on the island and in our online shop. As soon as our first harvest is bottled, you can order online here. Shipping will be provided.